Sean & Crissy Heath's Story
HOW THEIR JOURNEY BEGAN…
Sean and Crissy Heath were born and raised in Statesville, North Carolina. They were high school sweethearts and married on July 24, 1999, twelve days after their college graduation. Their family is continuing to grow, as they have five children, River (14), Lake (12), Sailor (11), Autumn (10), Colorado (1), and a new baby boy due in May 2017. About ten years ago, they began to recognize a blind spot in their lives – an area of disobedience to their Lord Jesus Christ. Like many of us, they were living the American Dream. A life that had become more about having everything bigger and trying to succeed in acquiring more "STUFF". When it was convenient or if life threw them a curveball, they would pull God out of a "box" and ask Him to help. All the "stuff" got in the way of seeing the TRUTH. Looking back- they found themselves living for this world and not for God. They had many excuses like…God, we'll do it later when this gets done, or after that promotion, or when the kids get done with school. The Lord brought them to their knees and they asked themselves one question- did they really LOVE God? Was He their all in all…was He their everything? God had finally brought them to a place of confession before Him and before their family.
God started to reveal to them what His plan was for their lives. After a trip to Cuba and two more trips to Peru, they felt God calling them to missions, specifically to where it all started, in Peru. Sean, eager to learn more, began attending Southeastern Baptist Theological Seminary in Wake Forest, NC, and graduated in December 2015 with a master's degree focusing on Intercultural Studies.
Earlier that year, in 2015, Sean and Crissy established a 501(c)3 non-profit organization called Rooted In Grace & Love, Inc. Their hearts and soul wanted to be "ROOTED" in God's Word and focused on sharing God's amazing "GRACE" and "LOVE" to others. (Ephesians 3:17-21) The organization seeks to meet the physical, emotional, and spiritual needs of the people of Peru who need it most.
They are so thankful that God continues to answer prayers and open many doors for discipleship and evangelism as they serve with their Peruvian brothers and sisters in sharing the love of Jesus Christ. Pray that God will continue to direct their paths and give them strength and courage. Pray that God will use their lives in a manner that will bring glory to Him and that their family will be faithful and obedient to God's calling on their lives.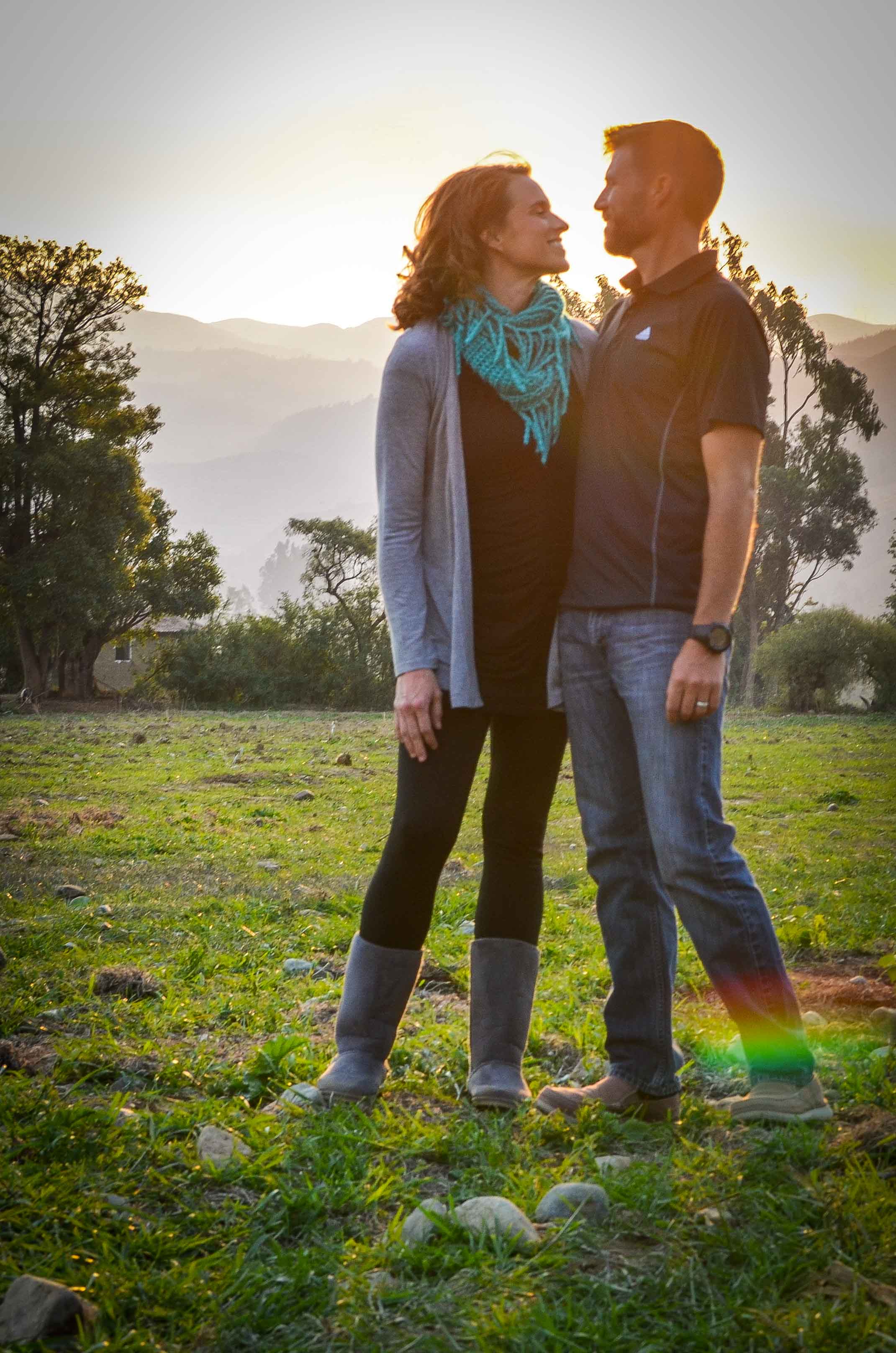 "Be strong! Be courageous! Do not be afraid of them! For the Lord your God will be with you. He will neither fail you nor forsake you." – Deuteronomy 31:6