OUR ORGANIZATION
Rooted In Grace & Love is a ministry seeking to share the amazing love and grace of Jesus Christ.
OUR MISSION
Our mission is to evangelize, disciple, and serve with our Peruvian brothers and sisters to spread the GOOD NEWS of JESUS CHRIST to children, adults, and orphans in Peru.
OUR VISION
That the people we serve and share the GOOD NEWS of JESUS CHRIST with will come to know Him as their personal Lord and Savior.
"So that Christ may dwell in your hearts through faith—that you, being rooted and grounded in love, may have strength to comprehend with all the saints what is the breadth and length and height and depth, and to know the love of Christ that surpasses knowledge, that you may be filled with all the fullness of God. Now to him who is able to do far more abundantly than all that we ask or think, according to the power at work within us, to him be glory in the church and in Christ Jesus throughout all generations, forever and ever. Amen." Ephesians 3:17-21
Rooted In Grace & Love, Inc. was founded by Sean & Crissy Heath in 2015. The organization, based out of Statesville, North Carolina, feeds, educates and encourages the children, adults, and the orphaned, living in the country of Peru. They chose to call this ministry Rooted In Grace & Love, as their hope was that many would come to know Jesus Christ as their personal Lord and Savior. Through the ministry, they hope to help others, through telling others about His amazing GRACE and LOVE and teaching them on how to follow Jesus Christ.
Our hope is to care for the least of His people and make disciples of all nations. (Matthew 28:19-20) Each of the ministries of Rooted In Grace & Love (feeding the hungry, youth ministries, outreach street ministries, medical/dental care, adult ministries, or working with abandoned children) combine Biblical teaching, discipling, love and encouragement, and sharing with the local people the amazing life of being a follower of Jesus Christ. We strongly feel that by meeting the physical needs of the individuals and families we serve is a very important part of our ministry, as demonstrated through Christ himself. Although, we recognize and firmly believe, that most importantly, our desire and hearts are to be faithful to where God leads us in hopes to bring them into a right relationship with the one and only Savior, Jesus Christ.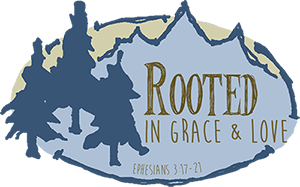 ROOTED IN GRACE & LOVE CORE MISSION VALUES
We have committed to key core mission values that drive our organization. The five-fold mission of Rooted In Grace & Love is to work around the world through the indigenous church and local individuals in the community to:
Educational
a) Provide access to educational opportunities and trainings that they may carry on the expansion of God's work in their community.b) Train and empower leaders on Biblical truths to equip them to share God's grace and love to others. Seek to provide training by individuals who are equipped and prepared to develop both the individual leader and the indigenous church.c) Activities will include but are not limited to pastoral training, discipleship programs, lectures, seminars, youth mentoring programs, church planting, ladies' ministries, mens' ministries, small group Bible studies, and programs for children.
Medical
a) Connect medical and dental professionals to the suffering people in order to help meet their physical and spiritual needs.b) Activities will include but are not limited to providing planning support, logistical support, and resources (funding and volunteers) for local, regional, and international short-term mission trips targeting specific area(s) of medical needs.
Sports Training
a) Partner with local churches and surrounding communities to transform youth into strong Christian leaders through various sports ministries. Being committed to utilize sports as a platform to reach communities and create a safe, fun, learning environment for youth and help reach communities by building relationships and sharing the love of God.b) Activities will include but are not limited to providing community races and organized events for all members of the local communities, logistical support and planning for setting up sports training facilities, developing on-going community sports programs, and helping to partner alongside local schools to develop a safe learning environment through sports programs and after school sports activities for local youth and children.
Construction
a) Partner with local churches and individuals in the community to help construct buildings and structures by providing resources and coordinating volunteer labor. Help coordinate and plan mission trips for the construction project needed within the community and local church. Encourage churches to be good stewards of the resources that God has provided, and to continue to grow His kingdom.b) Activities will include but are not limited to providing logistical support and planning for the construction projects, recruiting mission volunteers to help with the labor and building process, and alongside the local church and individuals providing the safe facilities and resources needed to help the individuals in their community and to share the love of God with others.
Impoverished Children/Orphans
a) Partner with local churches and leaders in areas with the greatest need of helping impoverished, orphaned, and neglected children. Help provide resources, financial support, and housing for children faced with abandonment, poverty, and lack of nutritious food and nutrients.b) Provide ongoing support needed to change the lives of children in their communities by sharing the love of God.c) Activities will include but are not limited to helping to provide a safe, clean home for the children to live in by helping to construct and establish new or existing children's homes. Help combat the injustice and poverty by providing local communities with education and training to improve the lives of the local indigenous people and equip them with resources to provide their families with better financial support to raise their children and provide the love and nutrition needed to help their children grow. Enabling Christian nationals to meet the physical, educational, spiritual, and overall emotional needs of the impoverished/orphaned children living in their communities.
Rooted In Grace & Love, Inc. was established as a 501(c)3 non-profit organization in 2015.